Donate Now and support Moments in Time
KRCB invites your participation in bringing this important local story to the National PBS audience.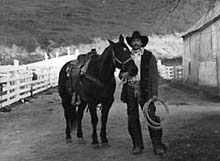 Pledge your financial support to bring this project to light and remind everyone just how close we have come to losing these treasures to development and sprawl. Pre-production will begin this Fall.
Please Donate Now! You can make your tax deductible contribution by check, payable to:
KRCB Public Television (Re: Moments in Time Fund)
Donations by Credit Card will be available soon.
Mailing Address:
KRCB Public Television
Nancy Dobbs, President
5850 Labath Avenue
Rohnert Park California 94928
For more information, please contact Nancy Dobbs , KCRB Program Development Executive at at 707.584.2000,800.287.2722, or nancy_dobbs@krcb.org.